Collaborating with organizational partners is an integral component of FSU COACH. While partners provide guidance real-world perspective and support the mission of the Center, the Center in turn aids the organization in the form of best-practice and current research, education, and development in sports and coaching.  If you represent a sports organization interested in supporting or receiving support from FSU COACH, please contact the Director, Tim Baghurst.
The American Volleyball Coaches Association (AVCA)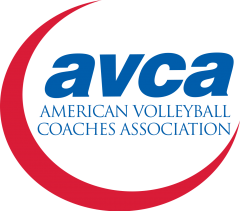 The AVCA, with its headquarters in Lexington, Ky., is managed by Associations International. The mission of the AVCA is to advance the sport of volleyball with AVCA coaches at the epicenter of leadership, advocacy, and professional development. With a membership of over 7,500 and counting, the AVCA provides a professional network for those individuals and companies dedicated to enhancing and promoting the sport. Members include collegiate, high school, club, youth, and Olympic coaches, as well as volleyball club directors. The AVCA provides education to volleyball coaches, recognition of elite players and coaches, promotion of volleyball competitions throughout the world, and networking opportunities for volleyball products and services providers. Further information is available at www.avca.org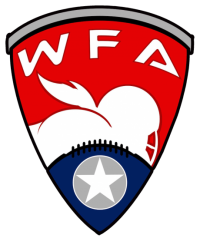 The Women's Football Alliance is the largest women's football league in the world. With 64 teams and 2,100 players, the WFA has created opportunities for women to compete and learn the game at the highest level. The professionalism and success of the WFA has been recognized by major corporate sponsors including Secret, KT Tape, Xenith, Wilson, AdeNation and Glazier. Its recent television network agreement with Eleven Sports will expand its audience reach across the country. Over 15 WFA veteran players have accepted NFL coaching and scouting positions, including WFA Advisory Board members and current NFL full time coaches, Katie Sowers (San Francisco 49ers) and Lori Locust (Tampa Bay Buccaneers).
National Collegiate Equestrian Association

The NCEA, in concert with the mission and vision of the NCAA, is committed to providing collegiate opportunities for female equestrian student-athletes to compete at the highest level, while embracing equity, diversity and promoting academic and competitive excellence. In 1998, Equestrian was identified and adopted by the National Collegiate Athletic Association (NCAA) and the Committee on Women's Athletics (CWA) as an emerging sport for women at the Division I and II levels. The National Collegiate Equestrian Association (NCEA), a non-profit corporation, was created as a governing body to advance the sport of equestrian. The NCEA is responsible for the development and administration of equestrian rules and guidelines. Equestrian is subject to all NCAA policies and procedures in the same manner as other sports.