The Advisory Board for FSU-COACH is comprised of coaches and sports professionals with extensive knowledge and experience in sports and coaching. The Board provides regular support and insight into current coaching methods, challenges, and guides the future direction of the Center. If you are interested in serving on the Advisory Board, please contact the Director, Tim Baghurst.
Adrian Griffin
Adrian Griffin is a former player in the National Basketball Association (NBA) where his teams advanced to the postseason in five of his nine years as a professional including one trip to the championship in 2006 with the Dallas Mavericks. Shortly after concluding his player career, Griffin joined the NBA as a coach and has worked with the Milwaukee Bucks, Chicago Bulls, Orlando Magic, Oklahoma City Thunder. In 2018, he joined the Toronto Raptors as a lead assistant coach and was instrumental in helping the Raptors win their first NBA Championship in 2019.
Griffin also has international coaching experience. In 2014, he spent the summer working with the USA Basketball Men's National team that went on to win the gold medal at the FIBA Basketball World Cup. His many coaching experiences have afforded him the opportunity to work with players including Kawhi Leonard, Russell Westbrook, Derrick Rose, and Paul George. In addition, he worked alongside Tom Thibodeau, Scott Skiles, Ron Adams, Billy Donovan, Tom Thibodeau, Monty Williams, Jim Boeheim, and Mike Krzyzewski. Griffin completed his bachelor's and master's degrees at Seton Hall and is working on his doctorate in leadership studies.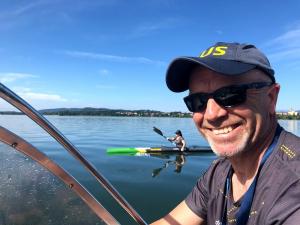 Shaun Caven
Shaun Caven is the Para Canoe Sprint Head Coach for Paddle Australia. He works with current Paralympic Champion Curt McGrath and Paralympic medalists AJ Reynolds and Susan Seipel. At the 2019 World Championships, his team qualified four athletes to Tokyo 2020 to compete in six events, winning two gold, one silver, and one bronze medal.
Originally from Scotland, Shaun's previous coaching experience includes working with the Scotland Team ('97-'01), Great Britain Junior Team ('01-'05), and Great Britain National Team as Head Coach ('05-'08). He then moved to Oklahoma City, where he established a USOPC National High-Performance Center. He was named USA Team Leader/Head Coach at the 2012 Olympics and USA Head Coach at the 2016 Paralympic Games. He was recently named the 2019 Paddle Australia Coach of the Year.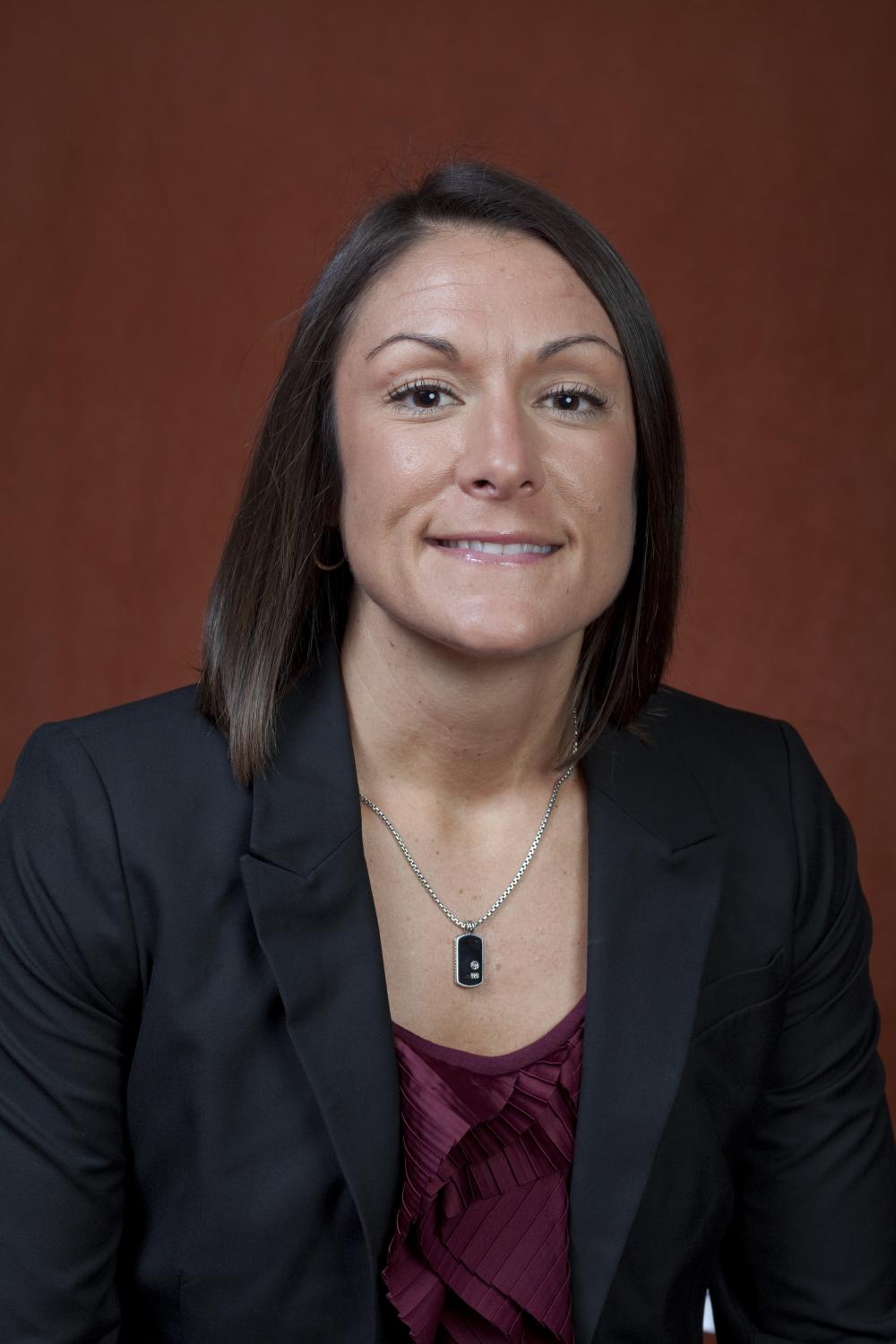 Vanessa Fuchs
Vanessa Fuchs, a 2001 FSU graduate and former Seminole women's basketball student-athlete, is in her 10th year as a senior administrator for the FSU Athletics Department.
Since 2012 she has served as FSU's Senior Associate Athletics Director and Senior Woman Administrator.  Vanessa also served as FSU's Interim Athletics Director in 2013.  Prior to returning to FSU, she worked at the NCAA National Office and Atlantic Coast Conference (ACC).
Fuchs was named the 2015 Women Leaders In College Sports Division I Administrator of the Year and is an FSU Champion Beyond the Game honoree.
She currently oversees FSU's Indoor Volleyball and Men's Basketball programs as well as the Student-Athlete Development staff and the Athletics Performance Team (Sports Medicine, Nutrition and Strength and Conditioning).  Fuchs has previously overseen women's basketball, beach volleyball, compliance, academics and facilities for the FSU athletics department.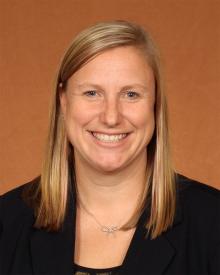 Dr. Kacy King
Kacy King serves as an Assistant Dean of Undergraduate Studies and Associate Athletic Director of Academics Services at Florida State University. King began her career at FSU in 2011 as the Director of Educational Services for Student-Athlete Academic Services. Originally from Bexley, Ohio, King received a Bachelor of Arts degree in Business Management from Wittenberg University in Springfield, Ohio. She was a member of the field hockey program and earned Academic All-America honors. She earned her master's degree and Ph.D. in Higher, Adult and Lifelong Education from Michigan State.
Kacy is married to Andrew King. They have two daughters - Ellery and Fiona. She is a Girl Scout Troop Leader and an avid runner completing several half marathons.
She is an active member of Women Leaders in College Sports and National Association of Academic and Student-Athlete Development Professionals (N4A). She has served as a member of the Board of Directors for N4A since 2017 and currently holds the position of Division Director of Academic and Learning Services.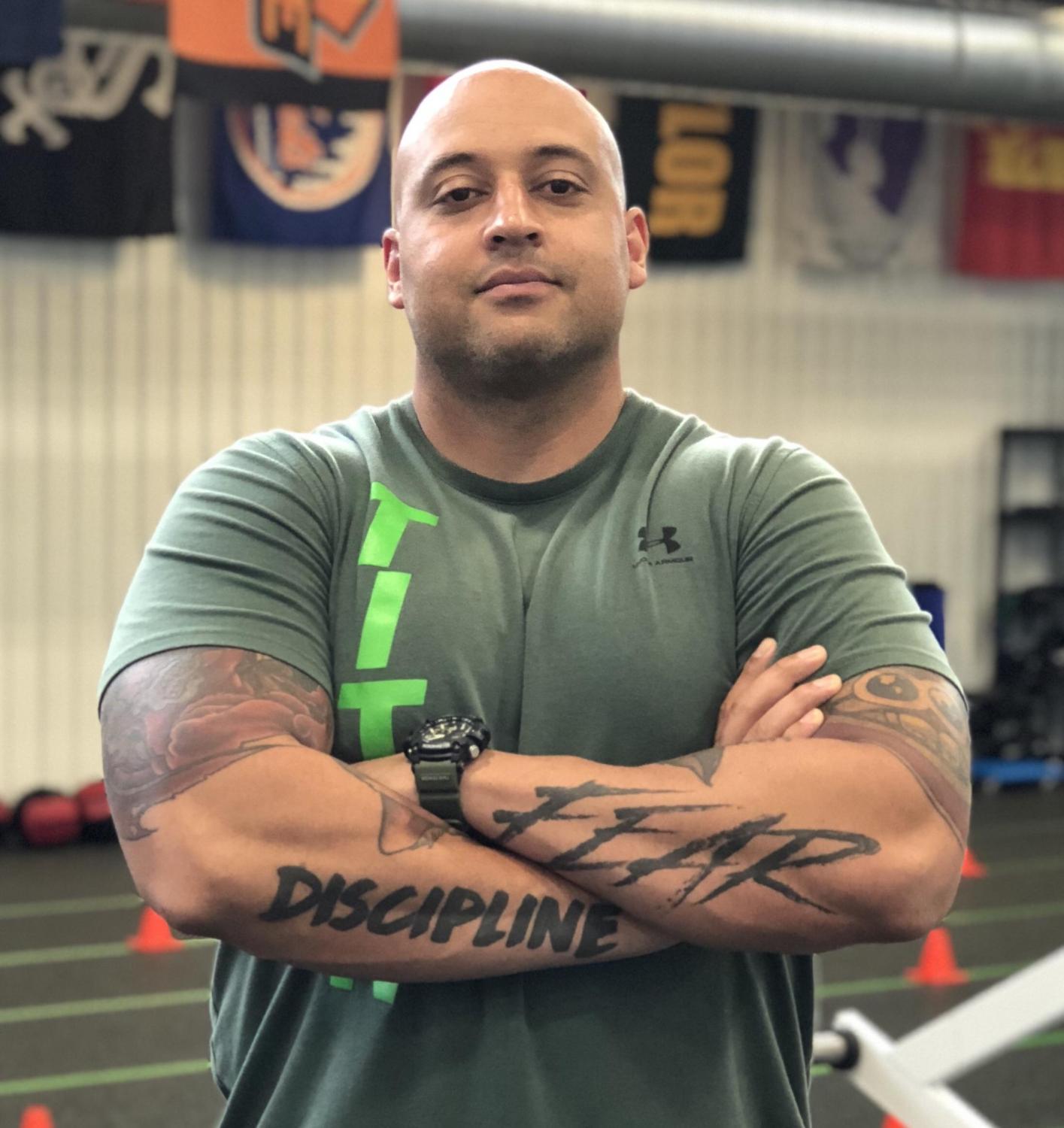 Jeff Pace
Coach Jeff Pace is the Founder of The Sports Armory, located in Tulsa, OK. He has been dedicated to athletics and sports performance his entire life. At a young age he was competitive in basketball, track, and boxing. A love for physical conditioning developed at the start of middle school. Due to an unwavering desire to become a great athlete, his activities quickly became a lifestyle. Coach Pace received a full scholarship to play basketball for St. Gregory's University where he earned his bachelor's degree in Exercise Science. He has been working as an active strength and conditioning specialist since 1998 and has been certified with National Strength and Conditioning Association (NSCA) since 2002. Coach Pace also serves as a member of the NSCA Oklahoma Advisory Board and holds certifications as a sports nutritionist through the International Sports Science Association, certified C360 master trainer, and a certified USA Weightlifting Level 1 Sport Performance Coach. He is a nationally recognized expert in field of sports performance and conditioning.
title-inside title-centered
2