FSU's Interdisciplinary Center for Athletic Coaching partners with Women's Football Alliance
---
FSU's Interdisciplinary Center for Athletic Coaching partners with Women's Football Alliance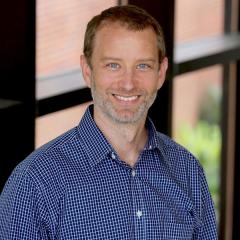 By Jennie Kroeger
Florida State University's Interdisciplinary Center for Athletic Coaching, known as FSU COACH, has formed a new partnership with the Women's Football Alliance (WFA), a competitive women's tackle football league. Through the partnership, FSU COACH will serve as the official coach education provider for the WFA's new Coaches Alliance.
"Coach education and development is an important component of any sports organization," said Tim Baghurst, professor and director of FSU COACH. "We are always looking for ways that FSU COACH can serve the coaching community. We are thrilled to be partnering with the WFA and supporting its newly developed Women's Football Coaches Alliance, and we look forward to helping the WFA with some exciting new projects in this area over the coming year."
FSU COACH and the WFA will work together to develop educational content on coaching codes of conduct and coaching philosophies for the alliance. They also will collaborate on a women's football coaches clinic to be held in February 2021.
"The WFA is committed to ensuring that our teams are continuing to play at the highest level, and that starts with having the best trained coaches," said Lisa King, commissioner of the WFA. "We are excited for the opportunity to work with such a prestigious university. The partnership with FSU COACH will provide the Women's Football Coaches Alliance with resources, training and mentoring that will have a tremendous impact on the field."
FSU COACH, which was launched in the fall of 2019, is designed to meet the growing demand for well-trained athletic coaches at all levels of competition, from school and amateur leagues all the way to professional organizations. Housed in the FSU College of Education, the center currently offers an online graduate certificate program in athletic coaching, which is available to degree-seeking students at FSU as well as the larger community.
To learn more about FSU COACH, visit https://fsu-coach.fsu.edu.