FSU'S Interdisciplinary Center for Athletic Coaching to partner with American Volleyball Coaches Association
---
FSU'S Interdisciplinary Center for Athletic Coaching to partner with American Volleyball Coaches Association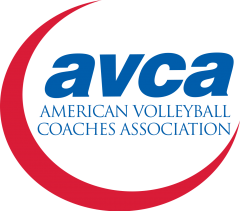 Florida State University's Interdisciplinary Center for Athletic Coaching, known as FSU COACH, has formed a new partnership with the American Volleyball Coaches Association (AVCA). As part of the partnership, FSU COACH will be the official coach education provider for the AVCA.
"Continuing education is a critical component of successful coaching," said Kathy DeBoer, executive director of the AVCA. "FSU COACH will provide a connection between research being done in the academic community and the AVCA's practitioners in the field. This missing link is detrimental to both groups – academicians are not getting their work into the hands of coaches, and coaches are not benefiting from the latest research on our craft. In a sport-development system based on education, this disconnect must be addressed. This FSU COACH partnership is a step in that direction."
FSU COACH will provide AVCA with reviews of articles on coaching that appear in academic literature complete with practical tips for implementation on the court or in the sand. AVCA will link members to FSU COACH programming opportunities for those interested in formalized professional development. The center also will serve in an advisory capacity to AVCA members on best practices.
"One of our goals is to support coaching organizations with best practices and cutting-edge information," said Tim Baghurst, professor and director of FSU COACH. "We are delighted to be able to support AVCA by taking research that is often convoluted and confusing and presenting it in a way that coaches can apply to their own unique setting."
FSU COACH, which was launched in the fall of 2019, is designed to meet the growing demand for well-trained athletic coaches at all levels of competition, from school and amateur leagues all the way to professional organizations. Housed in the FSU College of Education, the center currently offers an online master's program in athletic coaching as well as an online graduate certificate program in athletic coaching, which is available to degree-seeking students at FSU as well as the larger community.
To learn more about FSU COACH, visit fsu-coach.fsu.edu.